High Desert Harmony Chorus was thrilled to share our holiday music and cheer with more than 300 enthusiastic audience members at two performances of "High Desert Holidays" on Dec. 11, 2022. The shows were again held at the fun and exciting "The Theatre" on Keystone Avenue.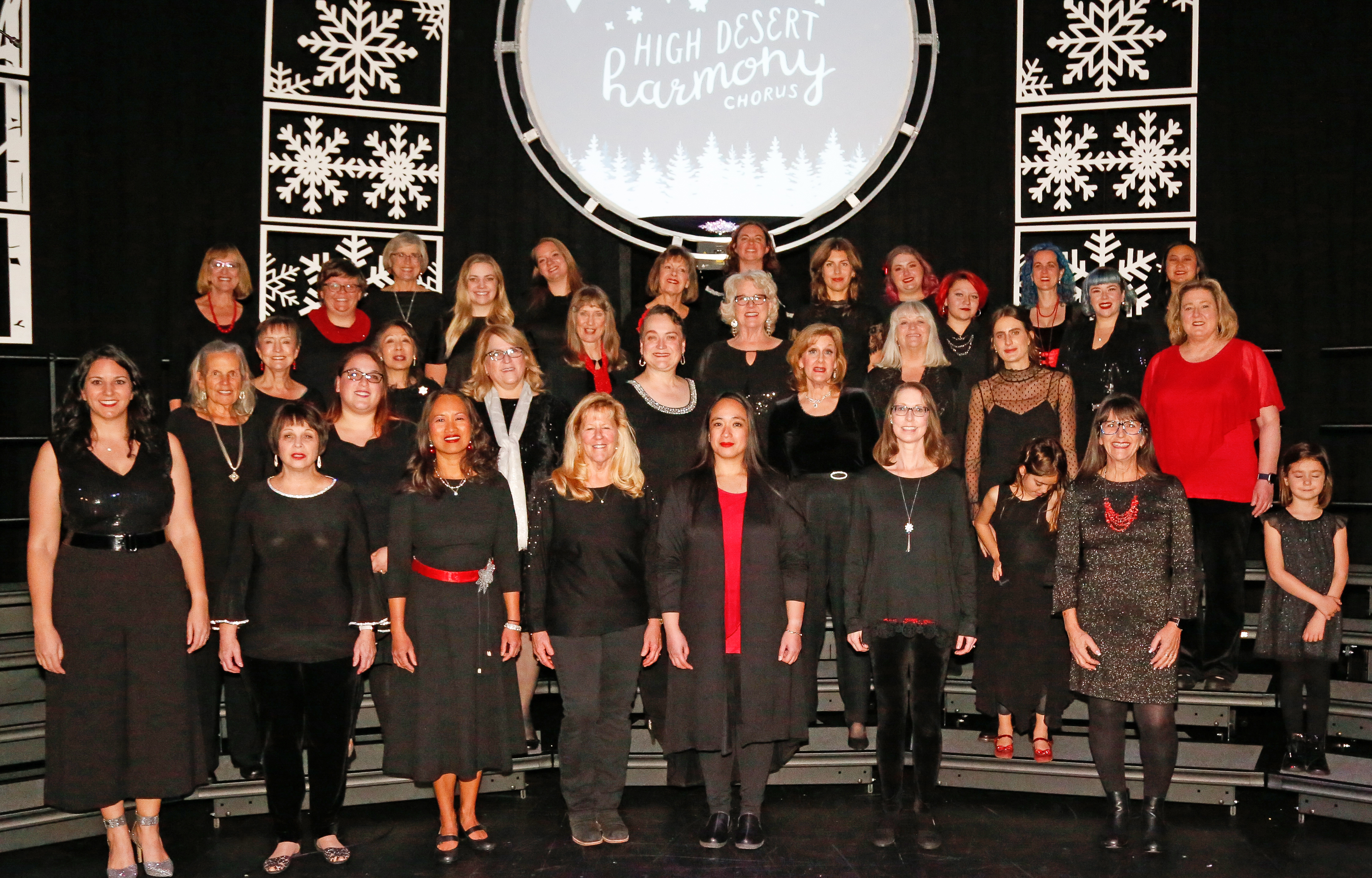 Our Holiday Guest Chorus of ten talented ladies from the community joined HDH on three songs. We were also joined by choruses from Rollan Melton Elementary and Reed High School and young dancers from Dance Unlimited. Two fabulous quartets, Free Range and Serafina, also performed crowd-pleasing holiday songs.

Many thanks to our enthusiastic audiences, sponsors, advertisers, friends and family for your support! We are also grateful for the generous support from the Nevada Arts Council, National Endowment for the Arts and the Reno Arts & Culture Commission, which helped make these performances possible.

You can listen to the performance here!