The ladies of High Desert Harmony had a great time at our annual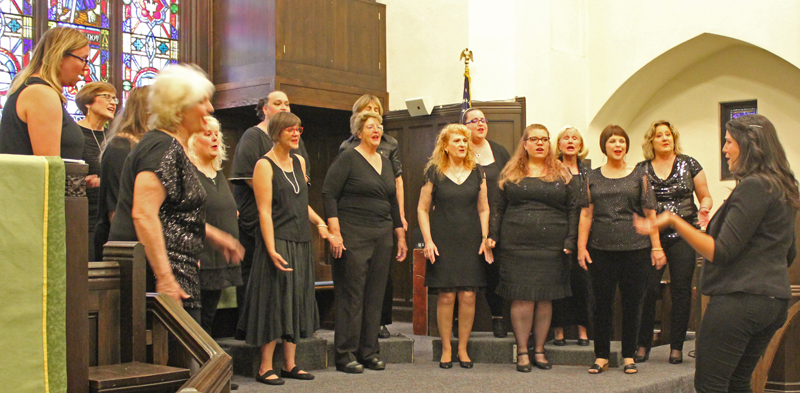 Artown show on July 8, 2019. This year the show was held at Reno's historic First United Methodist Church in downtown Reno to an enthusiastic full house. Joining the chorus were three of our quartets: Free Range, Ransom Notes and Serafina.

Our July calendar is full of other Artown activities, including singing the National Anthem at the Chamber of Commerce Biz Ball Championship game; participating in Discover the Arts; and performing at the Reno-Tahoe International Airport. We love Artown!