WE ARE SO HAPPY THAT YOU'RE INTERESTED IN JOINING
HIGH DESERT HARMONY CHORUS!

Discover your vocal potential and experience the power of harmony with High Desert Harmony Chorus! As an award-winning a cappella ensemble, we offer singers of all backgrounds a supportive and inclusive environment to thrive. With expert coaching, thrilling performance opportunities, and the chance to forge lifelong friendships, our inspiring and fun rehearsals will help you grow as a performer and as an individual. Join us on a musical journey like no other, where your voice finds its true home, and where harmonies come alive to captivate audiences and create cherished memories. Embrace the magic of harmonizing and become a part of our vibrant community today!

High Desert Harmony Chorus is a non-profit, volunteer-run, women's community chorus. We welcome all singers that identify as female or non-binary - no experience is necessary. As a chapter of Sweet Adelines International (SAI) since 2004, we are guided by Sweet Adelines's mission of "elevating women singers worldwide through education, performance, and competition in barbershop harmony and a cappella music."

We rehearse 6:30-9:00 on Mondays and visitors are welcome to stop in anytime! Plan to arrive by 6:15 to check in on your first visit. We meet at Holy Cross Lutheran Church, 4895 S McCarran Blvd, Reno, NV 89502, but are not associated with the church.

We are open to auditions at any time that works for you and they are designed to be stress-free. They are intended to help you figure out how you can learn music in the way best for you. We typically provide access to the sheet music and part-learning tracks after the first visit. The audition song is Chordbusters March - here's a "virtual choir" version we put together back in 2020. When ready, record yourself singing with the full mix learning track or standing on the risers. Auditions with five or fewer note errors will be passed. If you have more than five errors, you are encouraged to revisit the learning material and submit another recording when you're ready.

It's OK if you can't make every rehearsal -- our attendance requirements are not overly rigid, because... well, we're a women's chorus so we get it. Life can get in the way.

More information about HDH for prospective members is available in this document.

SPECIAL NOTES:
♦ Initiation fees for new members are currently being waived - monthly dues are $30 ($20 for women 25 years old and younger) to cover operating expenses.
We are so excited to welcome you to the risers!

If you have any questions, please contact Lea Unruh: 775-560-5147,
---
Welcome From Our Certified Director,
Amy Fleming
We're so thrilled you've found us! I've been a Sweet Adeline since 2004, when this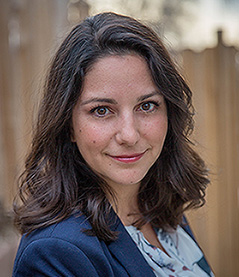 chorus joined the organization but was singing with them for several years before that. I've since sung in many choruses and quartets in Reno and the Boston area over the years and have served on administrative and artistic leadership teams. I began directing High Desert Harmony in 2018 and became a Certified Sweet Adelines Director that same year.

But this isn't really about me -- it's about YOU! Together with our leadership teams, I aim to nurture a space where women in our community (YOU!) can come to escape the pressure, monotony, and stress of their (YOUR!) "other" life and flex their (YOUR!) creative muscles. I love that this is a place where trained musicians and amateurs can come together to make beautiful and exciting music in harmony. I love that it can be its own thing to each and every member -- hobby, passion, lifestyle, social/girls' night, release, escape, purpose, whatever it is to you. We all work to provide a space for women to do what they can, when they can, while also progressing artistically, as a group. So, whether you choose to join us or not, I hope you enjoy your time with HDH and remember this special place where women empower each other to harmonize the world.